Welcome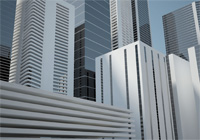 Welcome to my website. I'm John, a father, a husband and I build software sites and apps.
I'm passionate about software, the people who do it and who use it! In love with creative designs, usable contents, rich UX and well written code.
Work
Expertise
Software development management. Strategy and process enhancement. Building and growing teams.
Focus Areas
15 years experience designing and building web applications on various platforms: Microsoft, Adobe, IBM.
7 years software team leadership.
5 years software project management (Agile and SDLC) cross teams, cross countries, cross cultures: Egypt, USA, UK, Canada, India and Australia.
Excellent people management skills with proven track record in building and facilitation.
Social Network
Contact Us
Location:
D.C. Metro Area, USA
E-mail:
mail@johnnessim.com